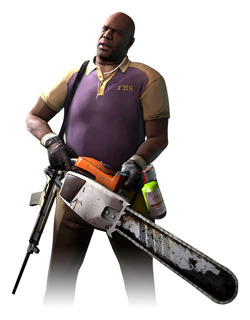 Coach has a big heart and a healthy appetite, and a wicked swing with a chainsaw. After a knee injury ended his career as a defensive lineman in college, Coach salvaged his Physical Education degree (barely) and landed a job teaching health at the local high school in his hometown of Savannah.
Working as a defensive coordinator for the freshmen tour team might not have been the best path to a pro coaching career; but it's come in pretty handy in guiding a group of Survivors to safety. Coach has watched his beloved hometown get ravaged by infected—now it's time to deliver his own brand of Southern hospitality.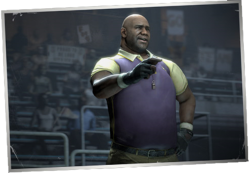 Disposition
Edit
Coach remembers his days at Whispering Oaks as a kid, eating the great foods, riding the fun rides, and, of course, playing the games. So, after many years since seeing the gnome, Coach was happy to see it, if only to bring back fond childhood memories. He, however, ad no interest of bringing Chompski with them, fearing it would slow them down and leave them less gunned. But, when Ellis comes up with a solution, crude as it may be, he accepts, knowing Ellis would never leave without it.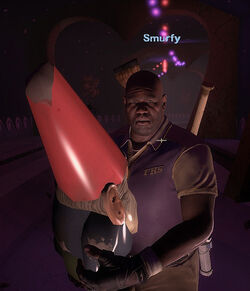 State of Mind
Edit
Coach is serious about him.